Create a personalised experience that adds real value to employers
EV Risk Profiling
A range of psychometric questionnaires enables you to accurately establish your clients' attitude to risk, capacity for loss, and ESG preferences. Identify how comfortable your client is with the volatility of their investment outcomes or the sustainability of their income and communicate risk in an easy to understand way.
EV Investment Planner
Clearly show the potential risk/reward trade-off based on different investment scenarios that align with your client's risk profile. Quickly compare various assets or investments, based on your client's personal risk profile, investment amount, and time period. This Intuitive tool can also show the chance of successfully reaching your client's target investment goal while taking into account tax and the investment term.
EV Retirement Planner
Help your clients easily understand their retirement pot's potential size based on their pension and investment decisions. Their forecasted income or fund value is displayed at retirement, together with any state or DB pensions they hold. The tool lays out several outcomes reasonably, intuitively considering future lifestyle various possible future market movements. By including other pensions and investments, a genuinely holistic retirement plan can be created. Vitaly, the tool also displays the probability of reaching your client's income target, given the investment and contributions level.
EV Pension Freedom Planner
This easy to use and intuitive tool simplifies the complex, allowing consumers to explore their intricate retirement options in greater detail with little effort. The handy planning tool empowers users to analyse their current retirement situation, based on all of the assets and income they may have available during their retirement. It allows them to quickly alter their retirement options and explore "what if" scenarios to clearly show how changing any retirement plan element could improve their lifestyle in the future.
EV Retirement Options
Designed to allow your customers to quickly compare their retirement options side-by-side, including opportunities to compare drawdown, cash, and annuity outcomes that are simple to understand. Once they have selected a retirement option, they can go directly into Pension Freedoms Planner to look at the decision in greater detail.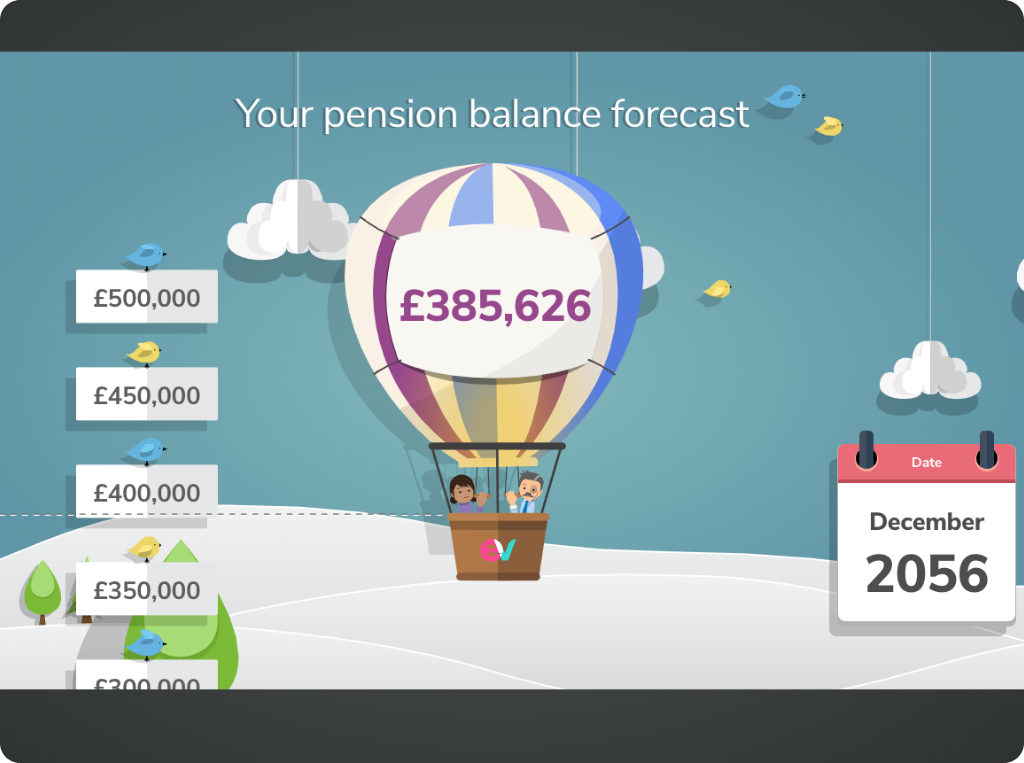 EV Personalised Video
Help your customers better understand their finances with a unique, personalised and engaging video that brings their finances to life.