Welcome to the Innovation Community hub
Early access and input
We created the EV Innovation Community to give you a chance to influence our development process and give you early access to the latest updates and improvements we will be making now and in the future.
Below you will find a summary of our phased releases for our latest builds. Check back every couple of weeks for the latest updates, videos and content.
EVDirect Retirement Architect
The fourth phase focuses on our Retirement Architect tool.
This tool has undergone a further content review, along with some new features to enhance user experiences.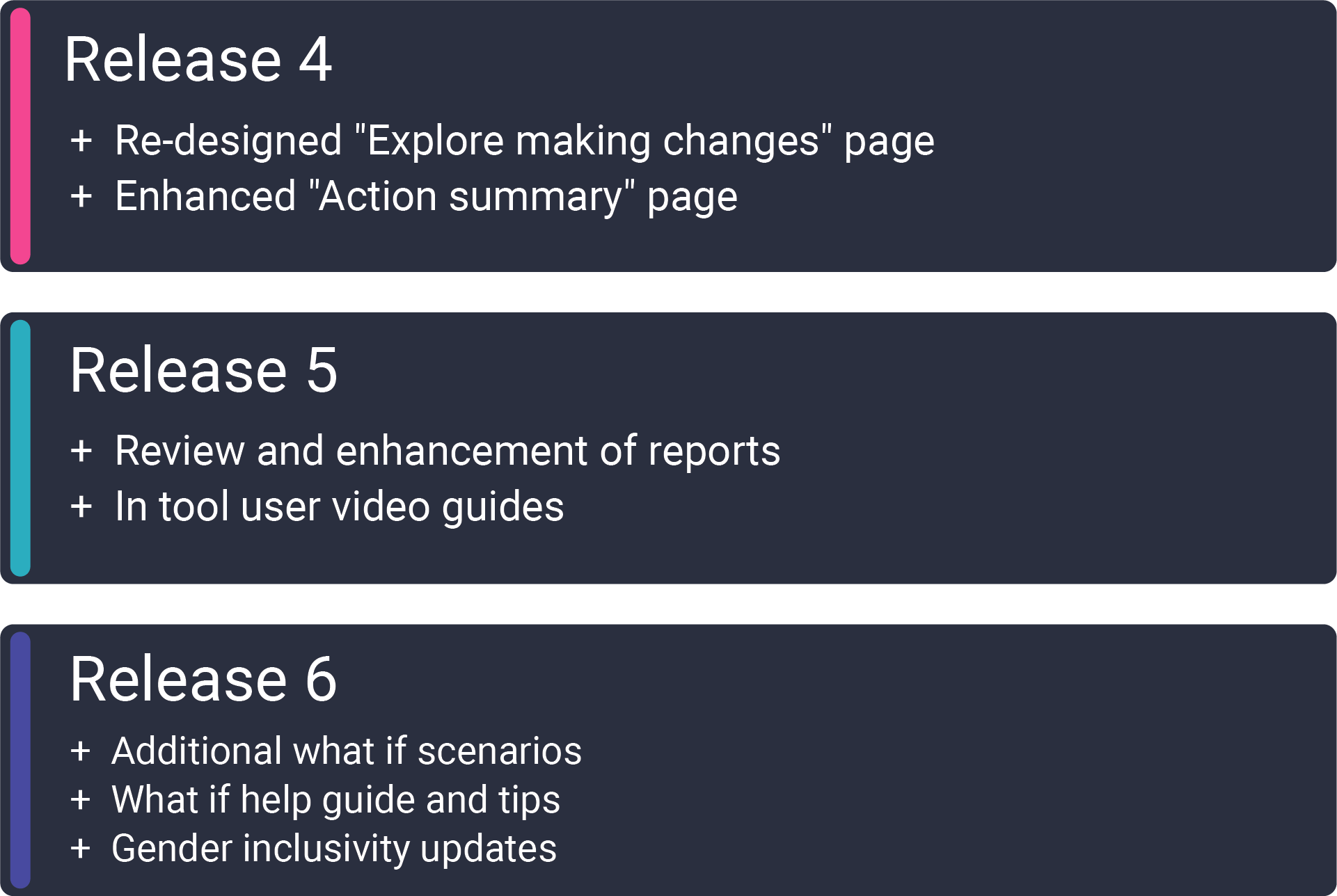 What's Next?
We want to improve the user journey and how users are exposed to the actions that they can take, so we will be re-designing the "Explore making changes" page and adding help guides and tips.
To allow the users to understand how they can actions these changes and some other potential next steps that they could explore, we will be enhancing the "Action summary" page.
When users complete their journey in our tools, they must have a useful document to take away, so we review and enhance the tool reports.
A firm focus for our tool roadmap is the education that we provide for our users. Therefore, we are producing introductory video guides for our tools, with additional supplementary videos coming in the future that will focus on specific areas of functionality or explain particular topics.
The actions that a user can take within our tools will expand to reflect the ever-changing retirement landscape and what we see as being more popular within the direct-to-consumer space. For example, a what-if I release equity and what if I work part-time in retirement will be added.