Empowering your customers to make informed decisions around their future finances
Our forward-looking and customer-outcome focused financial planning solutions enable you to...
Increase efficiency by integrating all client information, in one place
Grow your business and profitability
Spend more time with your clients
Communicate consistent information, based on accurate underlying calculations
Combine robust risk profiling and investment modelling
Provide advice that is suitable and compliant, every time
EV Risk Profiling
A psychometric questionnaire that enables your customers to accurately establish their attitude to risk. Identify how comfortable your customers are with the volatility of their investment journey, as well as communicating investment risk in a simple way. This includes the use of a risk scale, clear descriptions, and easy to understand language.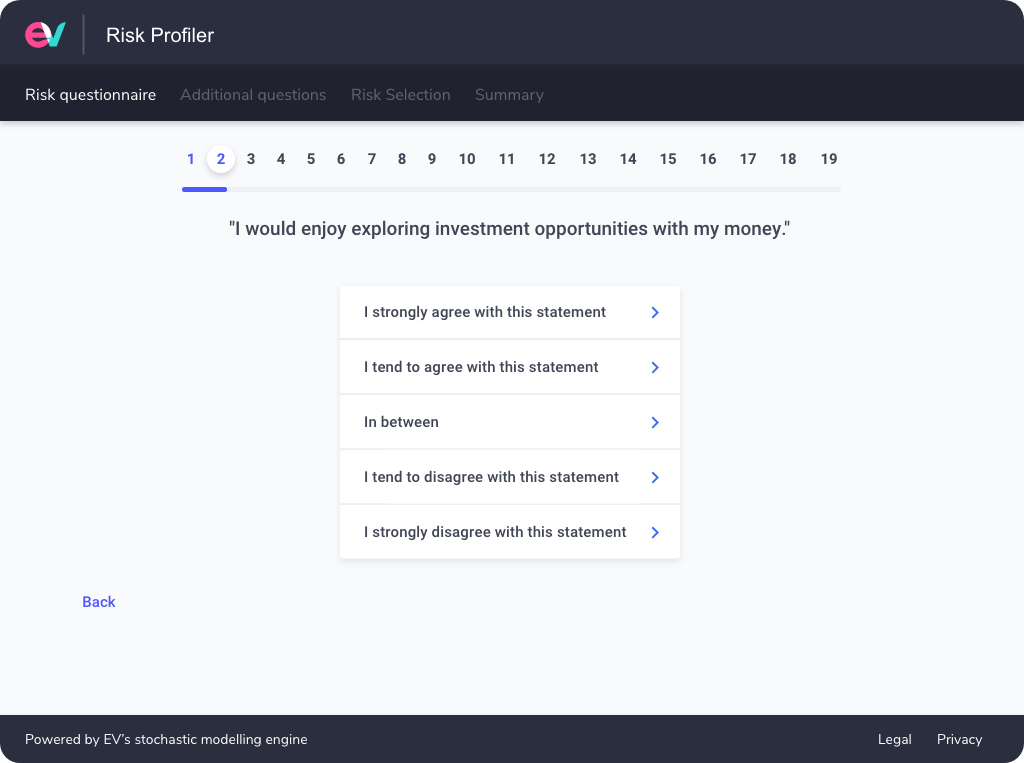 EV Financial Health Check
Help your customers understand their finances, which require more focus and empower them to help themselves. Use the triage questionnaire to quickly identify the priority areas to look at, such as retirement savings or protection.
EV Pension Freedom Planner
This easy to use and intuitive tool simplifies the complex, allowing consumers to explore their intricate retirement options in greater detail with little effort. The handy planning tool empowers users to analyse their current retirement situation, based on all of the assets and income they may have available during their retirement. It allows them to quickly alter their retirement options and explore "what if" scenarios to clearly show how changing any retirement plan element could improve their lifestyle in the future.
3 in 1 Retirement Options
Designed to allow your customers to quickly compare their retirement options side-by-side, including opportunities to compare drawdown, cash, and annuity outcomes that are simple to understand. Once they have selected a retirement option, they can go directly into Pension Freedoms Planner to look at the decision in greater detail.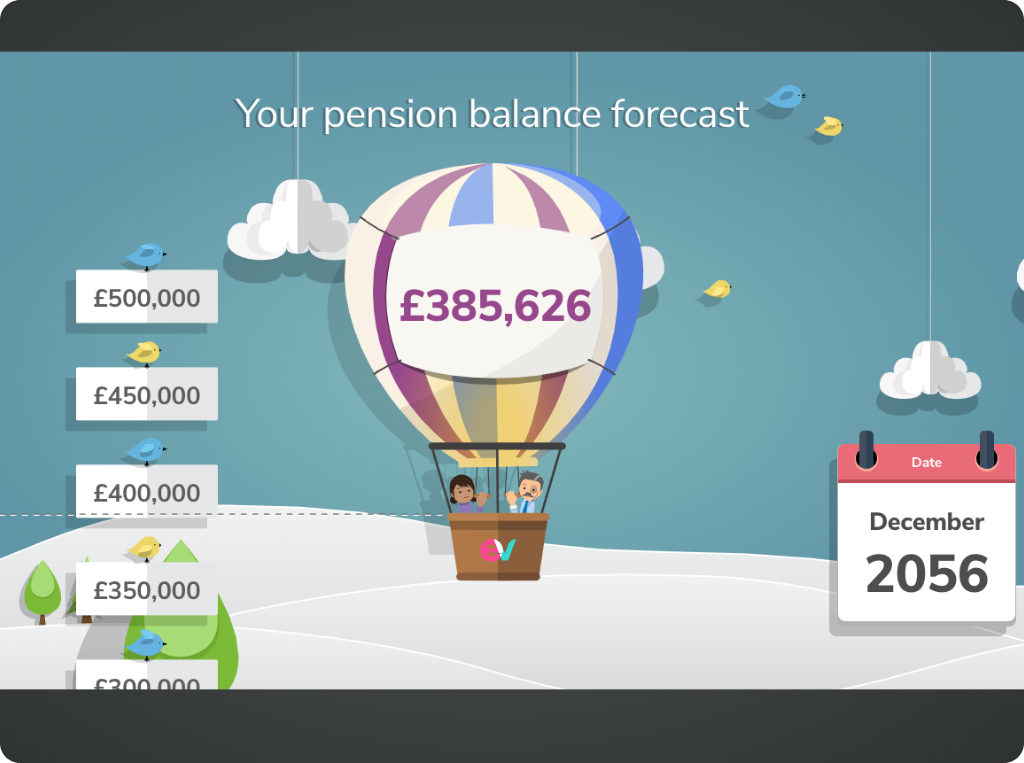 EV Personalised Video
Help your customers better understand their finances with a unique, personalised and engaging video that brings their finances to life.